Privacy Policy
and Disclaimer
Privacy and Disclaimer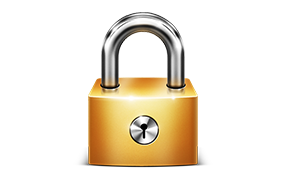 Binaural doses use potentially powerful brainwave audio to help achieve a simulated mood. You must be over the age of 18 to use I-Doser.com products and services. I-Doser makes no medical, psychological, physical, or otherwise, claims to the effectiveness of the I-Doser Applications, MP3 Packs, Mobile Apps, or their included or purchased doses. The use of the I-Doser products should be used for entertainment purposes only. I-Doser products may impair your ability to drive a car or operate machinery. We are committed to ensuring that your information is secure. In order to prevent unauthorised access or disclosure we have put in place suitable physical, electronic and managerial procedures to safeguard and secure the information we collect online. Portions of the I-Doser Windows and Mac Software are powered by SBaGen. Please consult a physician if you have a history of seizures or heart issues before using.
Due to the nature of binaurals and digital merchant fees, all sales are final and we do not offer refunds on digital goods.
Contact Us
I-Doser has a team of highly trained Dose Advisors on hand to assist you with any questions or concerns. We provide the higest level of support in the industry and assign a real life advisor personally to you to assist with your journey. We offer white-glove advisor consultations free to both existing and future clients.
Please check out out full line of Mobile Apps, Computer Software, MP3 Packs and more. If you still have questions, please use the button below to get in touch with a dose advisor free of charge.
Join Newsletter Apple iPhone and iPad Google Android and Tablets Windows Computers MAC Computers Download MP3 Doses
Brainwave doses use powerful audio. I-Doser makes no claims to their effectiveness and they should be used for entertainment only. I-Doser may impair ability. Use at your own risk.